CONFESSIONS OF A YARN-A-HOLIC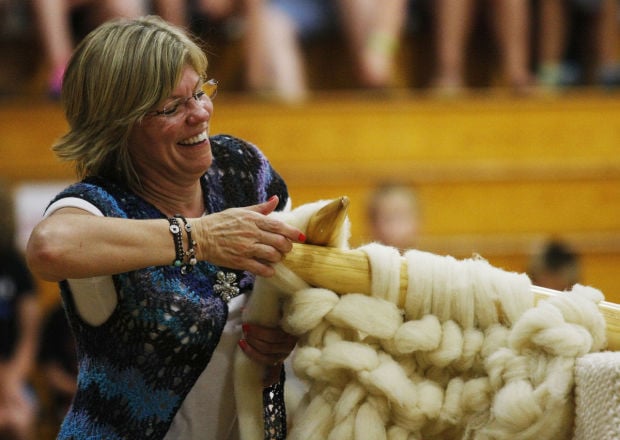 How big are the world's largest knitting needles and crochet hook?
The soon-to-be record holding tools were created by Bolin Enterprises for The Yarn Studio, both of Casey, Illinois.  The knitting needles measure 13 feet and 0.75 inches long, are 3.25 inches in diameter, and weigh 26 pounds. The crochet hook is 6 feet and 1.5 inches, 3 inches in diameter, and weighs 9 pounds.  Wowser!
The best part?  If you claim you have the world's biggest knitting needles, or crochet hook, somebody has to actually do some knitting or crocheting with them before Guinness will give you the record.  The requirement is a 10-by-10-foot gauge swatch in 30 minutes.  With each crafting tool.
The official measuring ceremony was held last Monday at Casey's Monroe Elementary School.  Shop owner Jeanette Huisinga knitted locally raised wool into a section 29 inches long by 33 inches wide with the giant needles, and crocheted a…
View original post 55 more words